The last two years have been a challenge for all of us and we have seen dramatic changes in our lives.  Gayhurst Medical Centre has not been immune to the shaking earth and many of you will be wondering what the future holds for us. As you will be only too painfully aware, these things take a long time to sort out.
We have come through some difficult times together and we would like to take this opportunity to thank you for your support and patience during all the disruption, especially to our access.
We are writing to let you know that we are still operating a full family practice service at 142 Gayhurst Road.  Doctors Catherine Cooper, Jan Whyte (relieving only), Doug Goss, Julie Gilmore and Liz Johnson are available here for appointments, as are the podiatrist and physiotherapist.  Sadly we lose Dr Arthur Collins who has made a decision to move his practice to Travis Road Medical Centre. He will commence there from the 27th of December and be available for appointments from that time at Travis Road Medical Centre.
We are delighted however that Dr Julie Gilmore will soon return to Gayhurst from maternity leave and she is looking forward to seeing her patients again in the New Year.
Our site has suffered significant land damage and the Medical Centre will have to relocate for repairs later next year. We are currently weighing up the possibility of moving permanently to a new site.  If so, the team will all move, including the physiotherapist, podiatrist and pharmacy. We will keep you posted via the website and a newsletter at the surgery as the situation becomes clearer.
We will be closed for the statutory holidays at Christmas and New Year. We will be open on the days in between if you phone for an appointment on the day.
October marked 25 years of service to the Dallington community by Gayhurst Medical Centre. It has been our privilege to be a part of this very special community.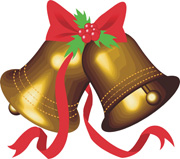 Best wishes to you all for a Happy Christmas and settled prospects for the New Year.
From all the Team at Gayhurst Medical Centre